The ARC team is deeply committed to amyloidosis and works tirelessly to deliver our programs which are fully integrated across the entire research and development continuum and into the clinic. These closely align with our mission, and focus on the areas that are most important, can best be delivered by ARC and are most likely to have the biggest impact on patients, short- and long-term.
Isabelle Lousada
,
Founder and CEO
Isabelle Lousada has been the driving force behind ARC, building successful collaborations and programs across the sectors to advance the science and understanding of the amyloidosis diseases.
Isabelle was diagnosed with AL amyloidosis, and was one of the first patients to successfully undergo a stem cell transplant. For the past twenty years she has been committed to empowering other patients while serving on several boards and committees, speaking at leadership meetings and key events to encourage research, increase access, and support the critical and unmet needs of amyloidosis patients.
Kristen Hsu
,
Executive Director of Research
Kristen has over ten years of clinical operations experience within the pharmaceutical industry. She has a wealth of experience in managing complex global clinical trials for novel treatments of rare diseases. Kristen is building and overseeing the ARC's clinical research program and manages a prioritized portfolio of vital research.
Laura Duvelius
,
Executive Director of Development
Laura leads the development and communications team. She brings over 25 years of non-profit experience, and is highly mission driven. She specializes in building Development teams and systems for fundraising success.
Grace Fan
,
Director of HR and Administration
Grace holds a Master's Degree in Public Administration and Nonprofit Management, and has over seven years of experience in both the public and private sectors. Prior to ARC, she supported fundraising and grant management as well as program management at the Office of Financial Empowerment (OFE) at Mayor's Office of Workforce Development for the City of Boston; and also had oversight for business operations for a local biotech startup company.
Kevin Palmer
,
Director of Finance and Operations
With over 15 years of operations and finance leadership experience in mission-driven organizations, Kevin's passion for nonprofit operations provides strong support for ARC's mission and continued growth. Kevin has a personal connection to Amyloidosis, having lost his father to AL Amyloidosis in 2015.
Our Team
ARC staff are proud to work every day to improve and extend the lives of those with amyloidosis.
Jamie Zigterman
,
Associate Director of Research
Reuben Langevin
,
Associate Director of Strategic Initiatives
Sabrina Rebello
,
Senior Research Manager
Johnny Rosa
,
Marketing & Communications Manager
Amber Indoccio
,
Database and Systems Manager
Shaki Ayodeji
,
Clinical Care & Education Associate
Grace Wampler
,
Development Associate
Board of Directors
Sarah Cairns-Smith
,
Board Chairman
Senior Partner and Managing Director, Boston Consulting Group
Dena Heath
,
Board Secretary
Facilitator, Northern California Amyloidosis Support Group
Norm Shore
,
Board Treasurer
CEO, Patient Discovery
Raymond Comenzo, MD
Director, Transfusion Services; Director, John C. Davis Myeloma and Amyloid Program; Professor, Tufts University School of Medicine
Isabelle Lousada
Founder and CEO, Amyloidosis Research Consortium
Ashutosh Wechalekar, MD
Professor of Medicine and Haematology, University College London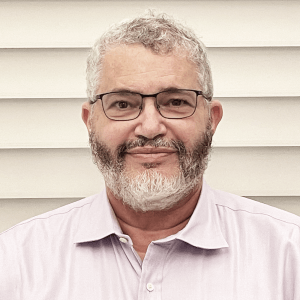 Rick Nathanson
Managing Partner, Nathanson and Company
Giampaolo Merlini, MD
,
Emeritus Board Member
Director, Center for Research and Treatment of Systemic Amyloidosis, and of the Biotechnology Research Laboratories, Scientific Institute Policlinico San Matteo, University of Pavia, Italy
Scientific Advisory Committee
A multidisciplinary team of experts in the field of amyloidosis oversees the ARC's scientific agenda and strategic direction.
Patient Advisory Committee
A diverse group of individuals living with or caring for a loved one with amyloidosis helping center ARC programs and key strategies on patients' needs and perspectives.
Carla Turner
Cordelia Maloney
David Antonaitis
Dawn Gimbel-Myers
Debra Ruehlman
Dena Heath
Desiree Love-Holliday
Eric Eckerstrom
Gloria Neff
James Harrison
Joseph Phillips
Kathleen Burda
Linnie Newman
Michael Jennings
Michael Lane